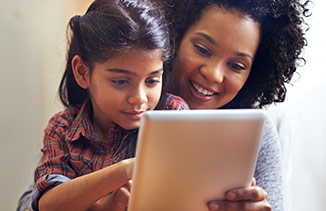 Welcome to the MyAlfondGrant.org information page!
This page will take you to a site operated by the Finance Authority of Maine (FAME), administrator of the Harold Alfond College Challenge and also of NextGen 529™, Maine's Section 529 Plan.
This is your starting point to view recent as well as current information about the value of a child's Alfond Grant on-line.
If you are the Mom of a child with an Alfond Grant (but no NextGen 529 account) or the owner of a NextGen 529 account for a child with an Alfond Grant, you can view recent information on the value of the $500 Alfond Grant.  If the child has a NextGen 529 account to which the Alfond Grant is linked, FAME will also be able to share information on contributions to the account as well as any matching grants awarded to the account by FAME.
For more information about the Alfond Grant and eligibility, click here.