BACK
5 Fun Fall Activities for the Whole Family
October 6, 2021
The only thing that could be better than a glorious Maine summer? A Maine fall, of course! Now that autumn has officially arrived in our beautiful state, it's time to get outside and enjoy everything the season has to offer: from brightly colored foliage to apples and pumpkins (and the recipes to go with them!). Autumn is a great time to get outdoors with your kids; the weather is cool, the leaves on the trees are changing colors, and farmer's markets and farm stands are brimming with a new crop of fruits and veggies. 
To help you plan some exciting fall activities for you and your kids, we've made a list of five of our favorite things to do in Maine in autumn – plus some fun fall crafts to go along with them! Choose a few or do them all, you and your kids are sure to have a great time making autumn memories!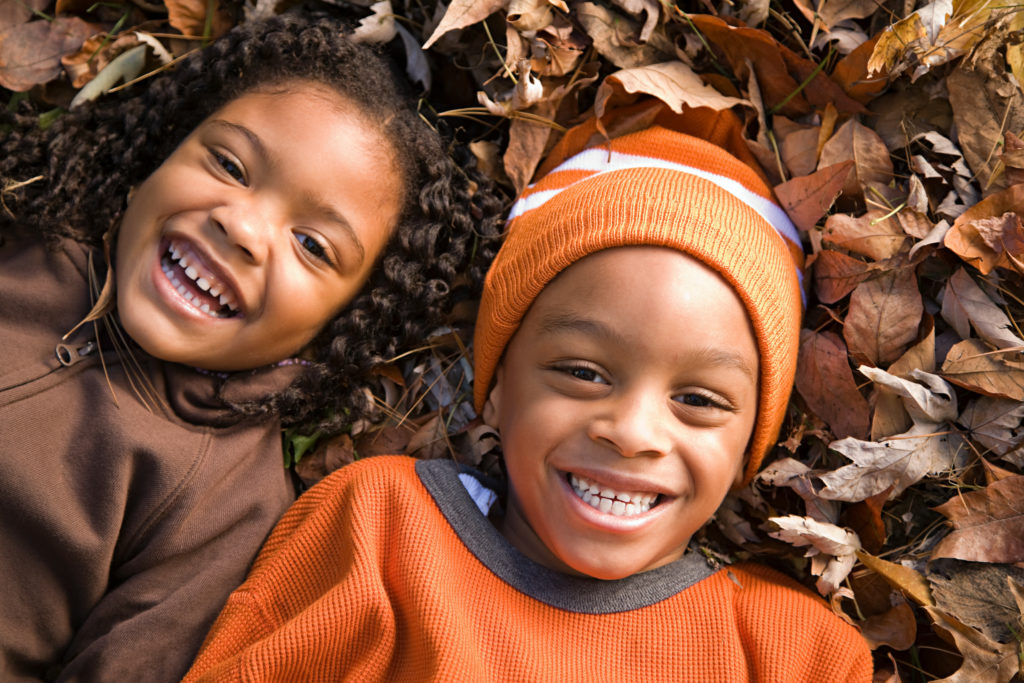 1. Go Leaf Peeping
There's nothing more fall than going "leaf peeping" (viewing beautiful fall foliage) – and in Maine, you don't even need a car to see the changing trees! Leaf peeping in Maine can happen practically anywhere: from strolling to your local park or walking trails, walking down the road where you live, taking a drive to the mountains, or hiking in the woods. If you're planning on taking a drive or going on a hike to see the trees in all their red, gold, and orange glory, take a peek at the Maine Foliage Tracker, which can help you plan your trip.
For a fun and educational foliage activity, collect a few colorful leaves with your child while you're on your leaf-peeping walk. When you get home, paste or tape them onto paper and label the species of each tree (maple, oak, etc). Or, try this simple wax paper craft to preserve your foliage finds – they look pretty displayed in a window!
2. Pick Some Apples
Fall is apple season in Maine, and around the state, orchards open up to the public to pick apples and enjoy a day outside. If you live close to an orchard, consider making a trip with your kids, or pick up some fresh Maine apples at your local farmstand or market! Apples are delicious baked into pies and crisps, made into homemade applesauce (you can even make it in a slow cooker), or try making these easy apple chips.
Apples can also be used in art projects, like this simple apple printing project that can be done with apples, paper, some paint, and a well-protected work surface.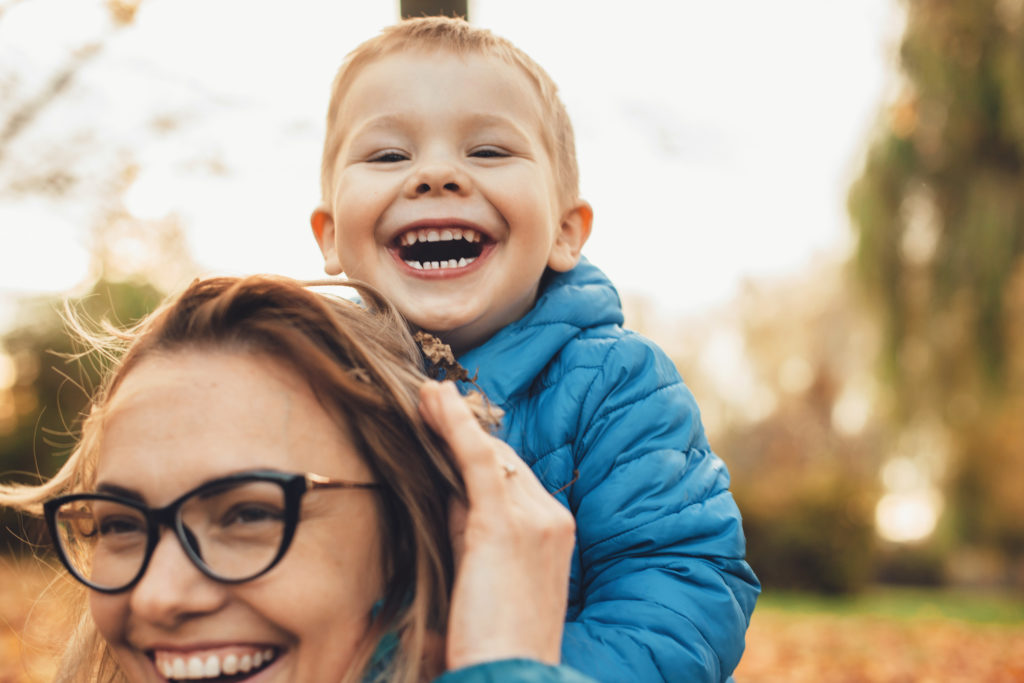 3. Visit a Pumpkin Patch or Farmstand
Nothing says "October is here" quite like bright orange pumpkins adorning front steps and porches and tabletops. Get in on the action by visiting a pumpkin patch or farmstand with your kiddo and picking out a pumpkin to bring home. While you're there, explore all the different fall produce that's available – you might see different squashes, root veggies like parsnips and rutabagas, and plenty of apples! It might inspire you to try something new!
If you'll be carving your pumpkin for Halloween, don't throw out those pumpkin seeds! Instead, rinse off the "guts" (the soft insides of the pumpkin) and make spiced pumpkin seeds! This is a simple recipe for spiced pumpkin seeds that you can make at home – yum!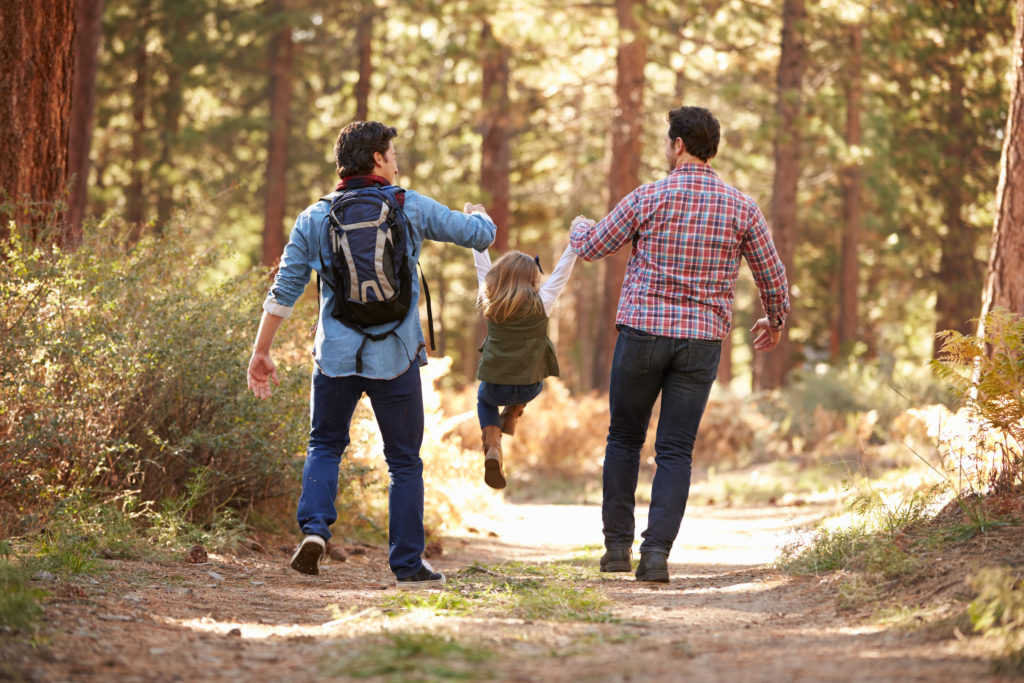 4. Take An Autumn Walk
Crisp autumn days are some of the nicest days to spend outside. Bundle up with your child and take a nature walk, observing the changes you see in nature along the way. You might see squirrels gathering acorns for cold weather, geese flying south for the winter, leaves fluttering to the ground, and the sunlight shifting as the days get shorter. When you return home, draw an autumn scene with your child inspired by the things you saw!
5. Make Warm Spiced Apple Cider
If hot cocoa is a wintertime drink, warm spiced apple cider is for fall. The next time you make a grocery trip, add apple cider to your list – many grocery stores carry local cider – and cinnamon sticks or powdered cinnamon. To make spiced cider, add 16 oz. of cider to a small pot on the stovetop or divide between two microwave-safe mugs. Heat the cider until hot but not boiling, pour into the mugs (if you've heated it on the stovetop), and add a cinnamon stick or shake of powdered cinnamon to each mug. Enjoy your spiced cider cozied up with your child watching their favorite fall movie (here's a list of family-friendly spooky movies for fall), or sitting outside where you can smell the fresh, crisp fall air.