Maine employers — like the Alfond Scholarship Foundation — are keenly aware of the need for a more educated workforce. At the micro level, the MyAlfondGrant program creates opportunity for Maine children by awarding a $500 Alfond Grant at birth to encourage and support their pursuit of education after high school. At the macro level, the program hopes to have a positive impact on the state's economic prosperity by boosting overall educational attainment in Maine.
Current employees are the parents and grandparents of Maine's future workforce. Maine employers of all types and across all sectors have an opportunity to partner with us by sharing information about the MyAlfondGrant program with employees, encouraging payroll deduction for college savings and more.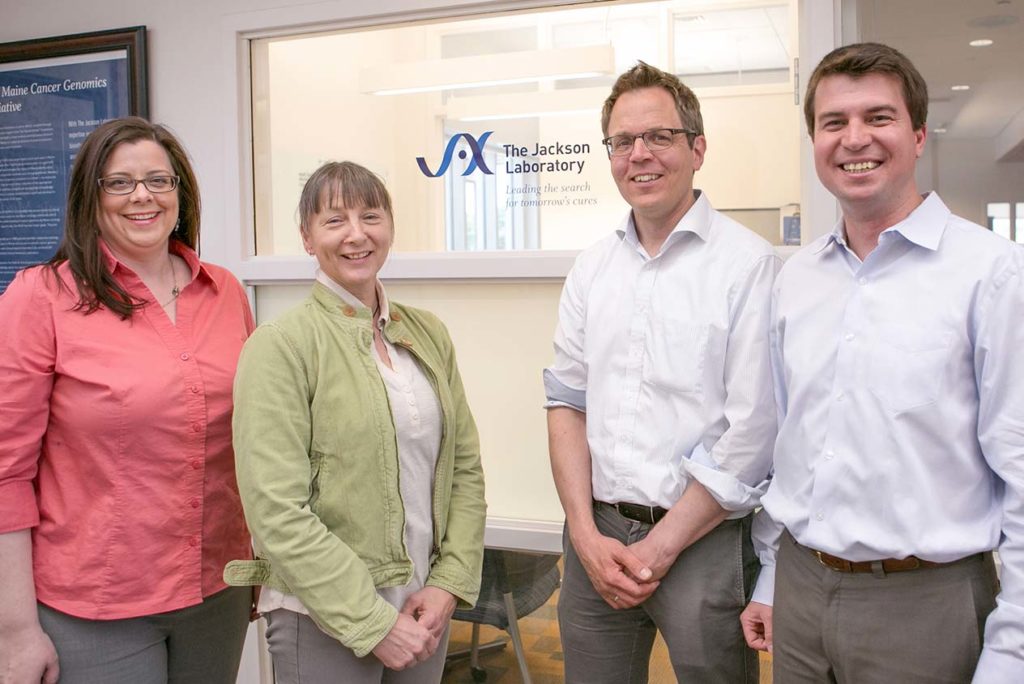 At Jackson Labs, information about the Alfond Grant and the opportunity to enroll in automatic payroll deduction for college savings is shared with all employees. And at Gorham Savings Bank, the human resources department takes the extra step of embedding this information in not only annual election of benefits materials, but for all new hires — and makes a matching contribution when employees set up payroll deduction for college savings.
---
Become a Partner
Here's what partnering with us could look like for your business or non-profit:

Friend
Share information with employees about MyAlfondGrant and encourage employees to consider saving for their child/grandchild's future education after high school
Promote aspirations and early planning for education by employees

Champion
All Friend activities, AND:
Offer automatic payroll deduction for education savings
Promote availability of this benefit and support employee participation through posters, employee newsletters and other communications channels – including at annual election of benefits
Complete ASF's Employer Survey to help ASF gain insights into Employer experiences, needs and priorities

Gold Medal Champion
All Champion activities, AND:
Embed opportunities to promote and facilitate employee engagement in payroll deduction and in employee education about postsecondary education opportunities
Invite ASF and/or FAME to present to staff about the MyAlfondGrant program as well as broader information on planning and paying for education after high school
Share ASF's Employee Survey with employees to help gain insights into views and experiences with saving and planning for education after high school
Make an employer contribution when payroll deduction for education savings is established
Become a Partner
The team at ASF stands ready to share information and be a resource to employers and their employees. Our partners at FAME (the Finance Authority of Maine) are also ready to share information and be a resource for those employers and employees interested in taking steps to open and contribute to education savings accounts. Importantly, these resources are available to all employees — whether or not their child or grandchild has an Alfond Grant. For more information about how to be involved, call us at 207-347-8638 or email [email protected]
Help Your Employees Reach Their Higher Education Goals
Invest in your current and future employees! The Finance Authority of Maine provides employers with information and easy activities to help them help their employees—and future employees—prepare for higher education.
Partners Investing in Maine Children
A number of Maine businesses have made specific commitments to partner with us by providing payroll deductions and/or matching contributions for college savings.
Thanks to our Champions: