BACK
Future Careers for Your Active & Outdoorsy Kid
October 7, 2022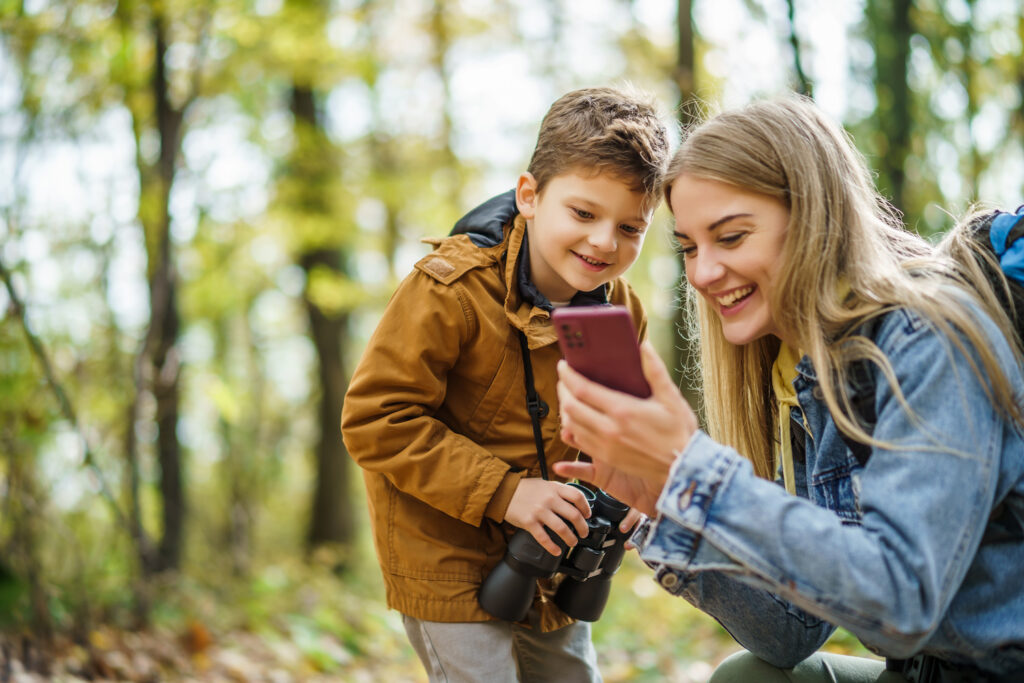 Does your kiddo love being outdoors? There's a job for that! It's never too early to inspire your child to dream big – no matter what they love or where their interests lie. Here in Maine, we have an incredible line up of dependable career options that will coincide with your child's skill set. Let's take a deep-dive into some of the Maine-based careers that could be of interest to your active child:
Land Surveyor. Classified as a technique, profession, art, and science all rolled into one, land surveyors are used to determine the terrestrial two-dimensional or three-dimensional positions of points, distances and angles between them. If your kid has a thing for measuring, math, and/or maps, this could be the job for them! A great way to explore these skill sets with your child would be to measure your home property in footsteps, or drawing out a property map and have them create a color-coded key.
Maritime-oriented careers. A lobster-man, a merchant marine, or a boat mechanic – the ocean is your child's oyster when it comes to career options, no pun intended! Have a mermaid/merman on your hands? Trying introducing fishing to your child, which could lead them down the path of deep sea fishing, or becoming a lobster-man, allowing them to drop traps and explore the beauty of our New England coast. A U.S. Merchant Marine is also a great option for a career in sea exploration. They work with the government to move cargo and passengers between nations and within the United States, and they also operate and maintain a variety of sea vessels. Another interesting option is a boat mechanic, especially if your child is handy with tools (or likes holding them at least). They may enjoy dissecting a boat and all its parts.
Arborist. If your kid has a thing for plants, or more specifically, trees, an arborist could be a path to explore. Responsible for the management of trees – they are also referred to as tree surgeons – they care for trees on commercial and residential properties. Climbing to impressive heights to keep the trees clean and tidy, they get to experience cool views and work with different types of machinery. Your kid can start by helping to identify different types of trees on your property.
Oceanographer. A position that's highly valued today, oceanography is the study of all aspects of the ocean, including marine life and ecosystems, ocean circulation, plate tectonics, and chemical and physical properties of the deep blue sea. As climate change causes lasting effects on our ocean, your child could be the one to help save our world. If science is their name and the ocean is their game, introduce this as an option to your curious child. Start by having them read/research ocean animals that interest them, Netflix has some incredible documentaries to showcase all the variety that the ocean has to offer!
Biologist. If your child is more interested in the evolution of living things and their make up, a career as a Biologist might be fitting. While studying humans, plants, animals, and the environment – whether that's at the cellular level, or the ecosystem level, or anywhere in between – this career has many avenues for your child to indulge in. Introduce this option to your child by having them dissect flowers and taping the unraveled nature to some construction paper and labeling all the different parts.
Botanist. Interested in ecology, botanists mainly study interactions of plants with other organisms and the environment. Field botanists conduct experiments to discover how plants grow under certain conditions. If you think this type of career would interest your child, have them identify different plants in your yard, or start several pots with the same plant, and see how they grow in different locations around the house.
Park Ranger. Also known as forest rangers, Maine's park rangers are responsible for enforcing laws related to conservation, forestry, and the environment. With the mission of protecting Maine's natural beauty and resources, if your kid loves Maine and all it has to offer, then this could be the job for them! Checking out a local hiking trail is a great way to get them started, and you both can identify native plants or animals you encounter along the way.
Sports Medicine/Coach. If your kid has more of a passion for competitive sports, maybe sports medicine or coaching could be a good option. Whatever they choose within the realm of sports, it's important for your child to understand how to keep their bodies healthy while getting the most out of their performance. If your child plays on a sports team, have them interview their coach about what they can do at home to better their athletic performance.
No matter what your child enjoys, their interests and skills will evolve over time. It's always important to keep encouraging your children to explore different paths and keep them engaged in wanting to learn more about the world around them. We hope some of these options inspire your child to take on a new interest or hobby – just taking that first step now could lead to a lifetime of happiness later.