BACK
Three Easy Summer Popsicle Recipes
July 1, 2021
It's popsicle season, folks! That's right, hot weather, backyard hangs, and afternoons spent running through the sprinkler are here for the next few months. While we can't promise that you'll have an ice cream truck visit your neighborhood, we can share some of our favorite popsicle recipes that you can make at home to cool off on hot days. Each recipe has only a few ingredients and they're all 100% kid-approved.
First things first: if you're going to make popsicles at home, you'll need a few things:
Popsicle Molds: You'll need something to freeze your popsicles in. This could be as simple as using an ice cube tray or small paper cups. If you want to get fancy, check out local retailers for fun-shaped plastic and silicone popsicle molds.
A handle for the popsicle: We prefer wooden popsicle sticks, which you can buy in bulk online, at a craft store, or in some grocery stores – but toothpicks work too. Just make sure your popsicle handle is sturdy enough to hold up the popsicle!
Ingredients: Once you have your molds and popsicle handles, you just need to decide on a recipe. Read on for three of our favorite easy popsicle recipes.
Recipe #1: Lemonade popsicles.
What could be more refreshing than lemonade popsicles? The process is made super simple by picking up some lemonade at the grocery store and freezing it in your popsicle mold overnight.
Or, if you're up for the challenge – make your own homemade lemonade and freeze that instead. The great thing about lemonade pops is that they can last all summer in the freezer. So make a bunch and save them for those super hot days when you just need some relief from the heat – this little treat will cool you down in a heartbeat.
Ingredients needed? Just lemonade!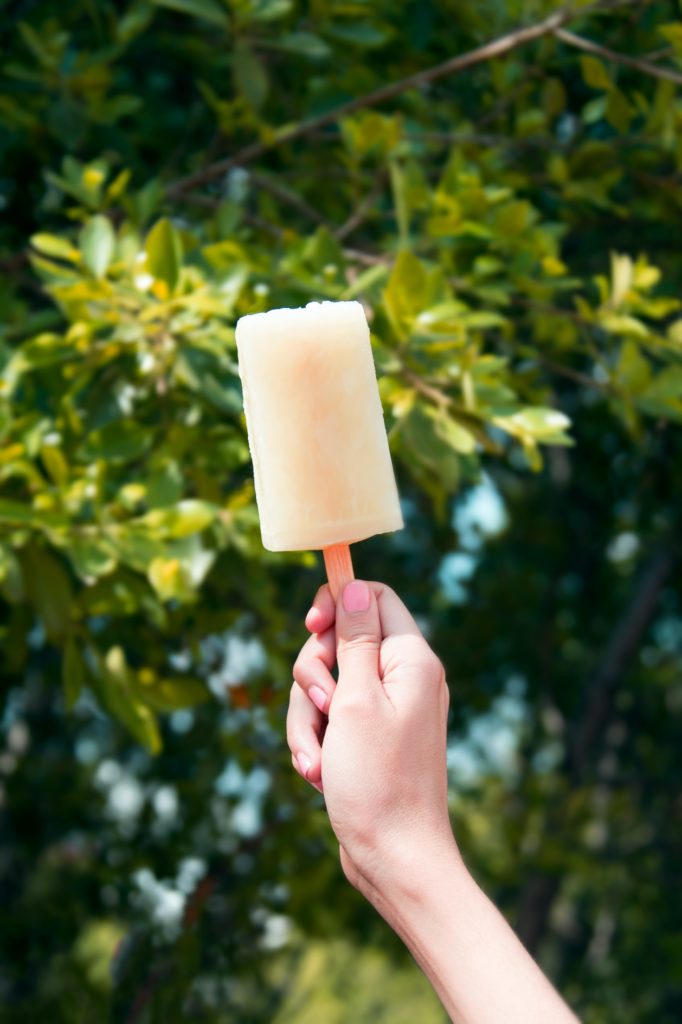 Recipe #2: Strawberries and cream.
Not only is it popsicle season, but it's also fresh strawberry season. Pick up some fresh strawberries at the grocery store or farmers' market (or pick your own if you have a local farm close by!) and start chopping. Once they're diced, mix the strawberries with vanilla ice cream or yogurt, a splash of milk, and a spoonful of sugar. All measurements are below so you can mix with ease. Mix until smooth and add to your popsicle molds to freeze overnight.
Note that all of these ingredients can be replaced with dairy-free options if that's your preference!
Ingredients needed?
1 cup of strawberries, diced
½ cup of vanilla ice cream (or yogurt if you prefer)
1 cup of milk or milk alternative
1 tbsp. of sugar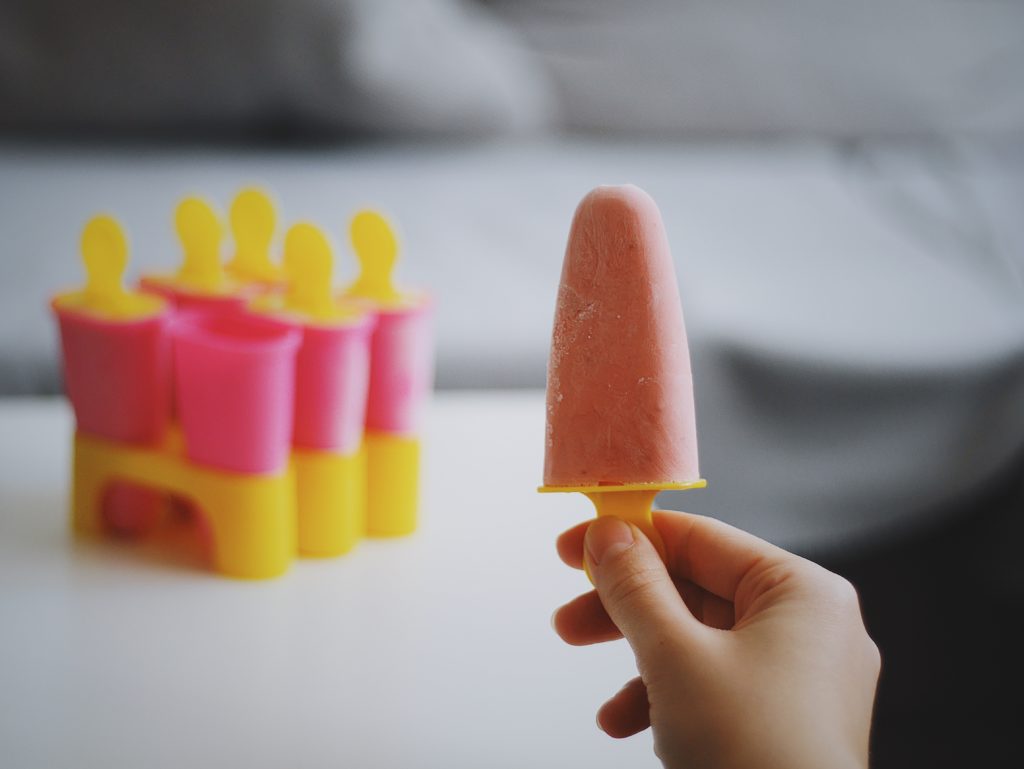 Recipe #3: Watermelon popsicles.
If you'd prefer to go the fruit-only route, watermelon popsicles are a great option. They taste great while still having nutritious ingredients. Simply cut up a watermelon and juice an orange, blend together in a blender with some water, and freeze overnight. Measurements are listed below for reference.
Ingredients needed?
1 cup watermelon
1 cup orange juice
1 cup water
There you have it! Three, easy-peasy popsicle recipes that your whole family will love! We hope you have a wonderful summer filled with delicious homemade popsicles and fun times with your kiddos.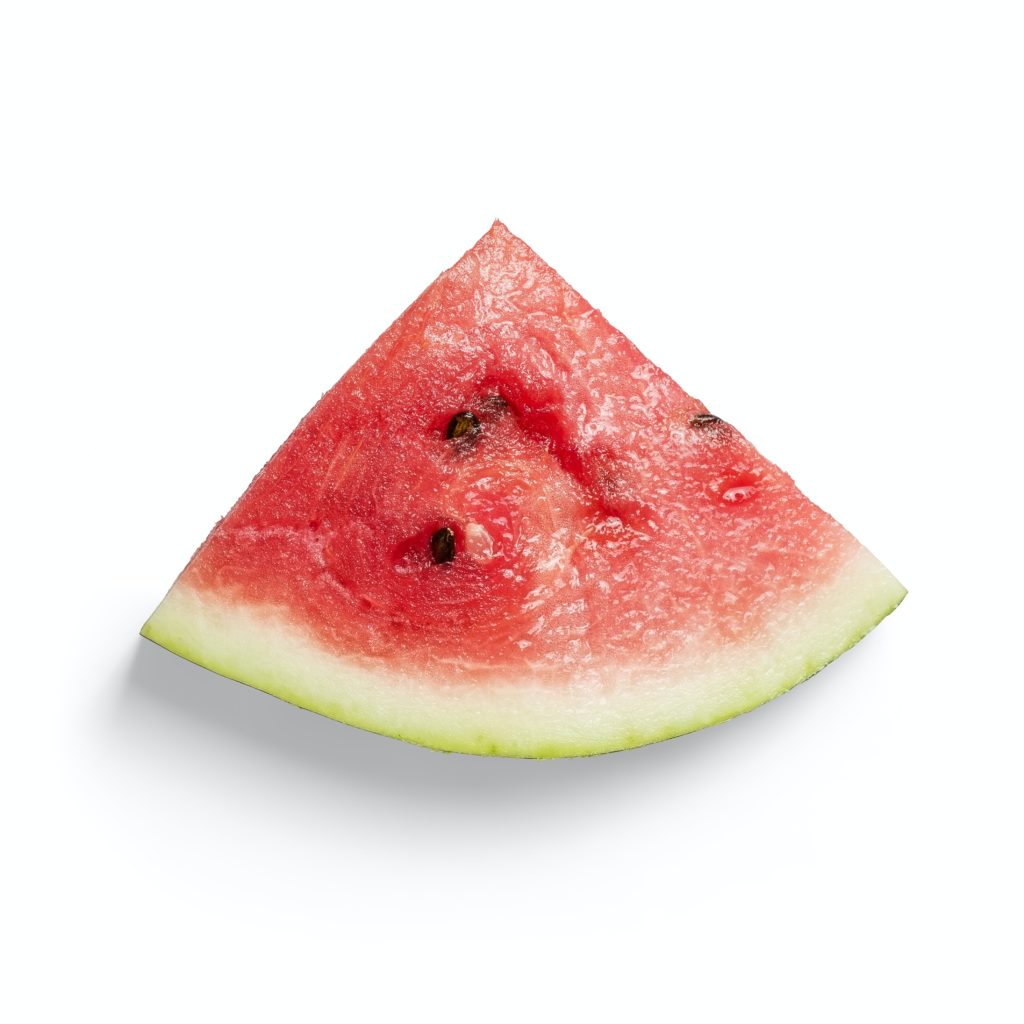 About
The MyAlfondGrant website (myalfondgrant.org) is sponsored by the Alfond Scholarship Foundation (ASF), a Maine non-profit organization. This site is intended as a service to families of children who have been awarded the $500 Alfond Grant for college, so that they can access information on college and career planning, and, in connection with the MyAlfondGrant Info from FAME website (www.myalfondgrantinfofromfame.com), sponsored by the Finance Authority of Maine (FAME), they can track the value of their child's Alfond Grant. The information made available on myalfondgrant.org is not intended to replace a family's own research or other sources of information on such topics.