BACK
4 Family-Friendly Staycation Ideas That Don't Require Leaving the House
June 23, 2021
It's the most magical time of the year in Maine – summertime! And we're sure you're just as excited as your kids to enjoy some sunshine. For those who aren't ready to travel or want to stay put and enjoy all Maine has to offer this summer, we're sharing how to create a fun-filled staycation without leaving the house – or backyard! From backyard (or living room) camping to sprinkler obstacle courses, we have a few suggestions up our sleeves to make your Maine summer staycation one to remember:
For the camping curious: If you want to dip your toes into the camp life, but aren't ready to brave the Maine woods, utilize your backyard or living room! That's right, you can have a camping adventure without leaving the comfort of your own space. Pitch a tent (or build a blanket fort) where you feel comfortable and start pulling together all the activities and items needed to make it feel like a real, backwoods camping adventure. Here are a few things to get you started:

Buy s'mores ingredients. Pro tip: level up your chocolate by swapping in Reese's Peanut Butter Cups!
Prep for a campfire. If you're camping in a backyard, buy some wood and grab some matches for your firepit! If you're camping indoors, stream a campfire video on your T.V., phone, or tablet.
Stock up on sunscreen and bug spray if you're camping outdoors.
For indoor campers, stick some glow-in-the-dark stars to the ceiling for stargazing!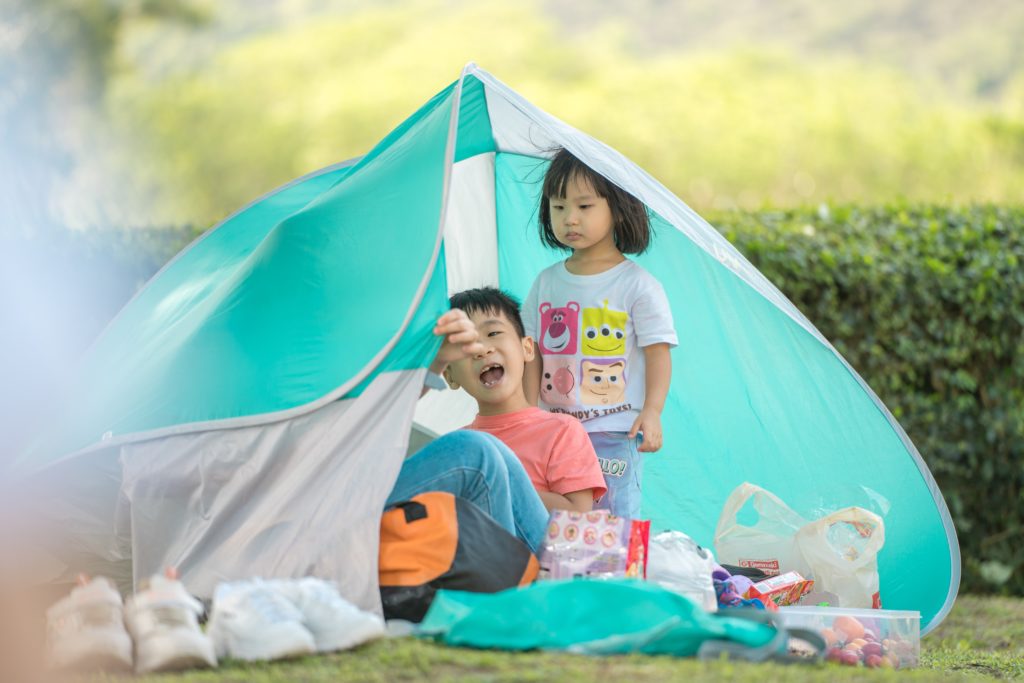 2. For aspiring Ninja Warrior contestants: If your kiddos (and you – come on, admit it) love to watch Ninja Warrior, we have an idea for you… try creating a backyard obstacle course. This will take a bit of pre-planning and, depending on what you already have on hand, a small investment, but it will be worth every penny when you see the look on your kids' faces. Create an obstacle course in your backyard that includes everything from sprinklers to a slip n' slide, jungle gym (if you have one), sports equipment, and natural elements in your yard. This is an especially good idea for those hot days where you need some way to incorporate water.
P.S. Stuck inside on a rainy day? Indoor obstacle courses are super-fun, too! In addition to physical obstacles (skipping over blocks, balancing on chairs) you can also add in a mental component with spelling or math challenges, tongue twisters, or scavenger hunt-style clues.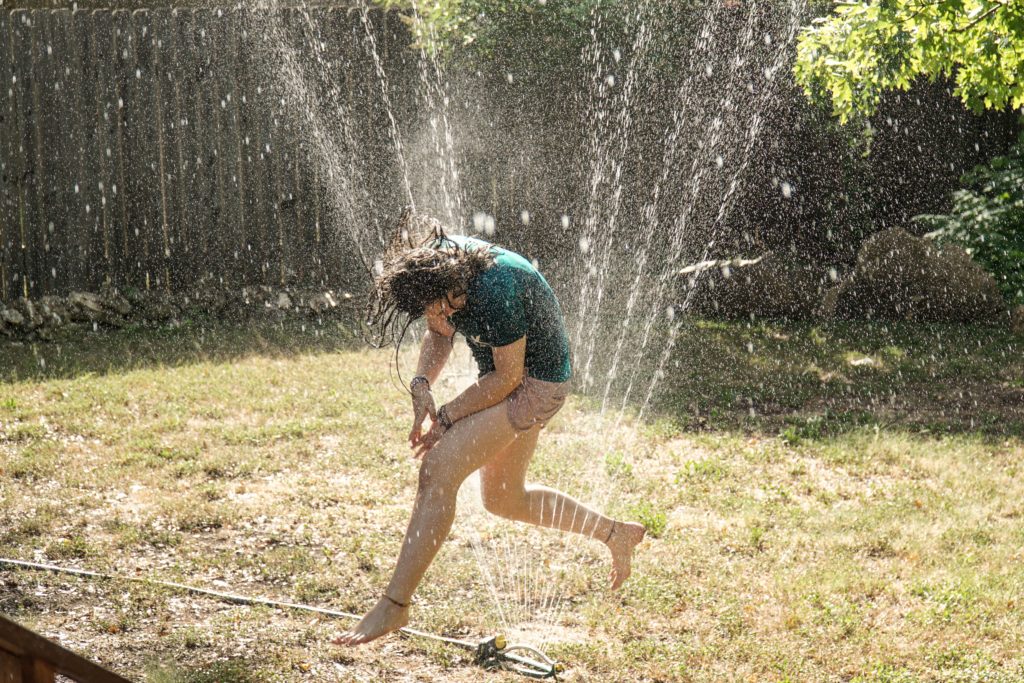 3. For the chefs-in-training: If you have a household full of food-lovers or an aspiring chef, try hosting an at-home cooking competition. Choose a category, fun ingredients, or even a recipe to try to complete in a set amount of time, and let your kids get in on the competitive cooking fun! Need some ideas? Brush up on cooking show basics by queuing up episodes of Chopped or the Great British Bake-Off to spark inspiration. Then have a taste test to choose the winner. Be sure to pick out some fun prizes to award the winner, like a special snack!
If competition isn't your family's jam, we totally get it – instead, have the kids help with a special family dinner. Theme it around a different country, a movie or T.V. show, or try your hand at making a dish by a famous chef, like Julia Child