BACK
Outdoor Activities for Winter Fun
February 28, 2022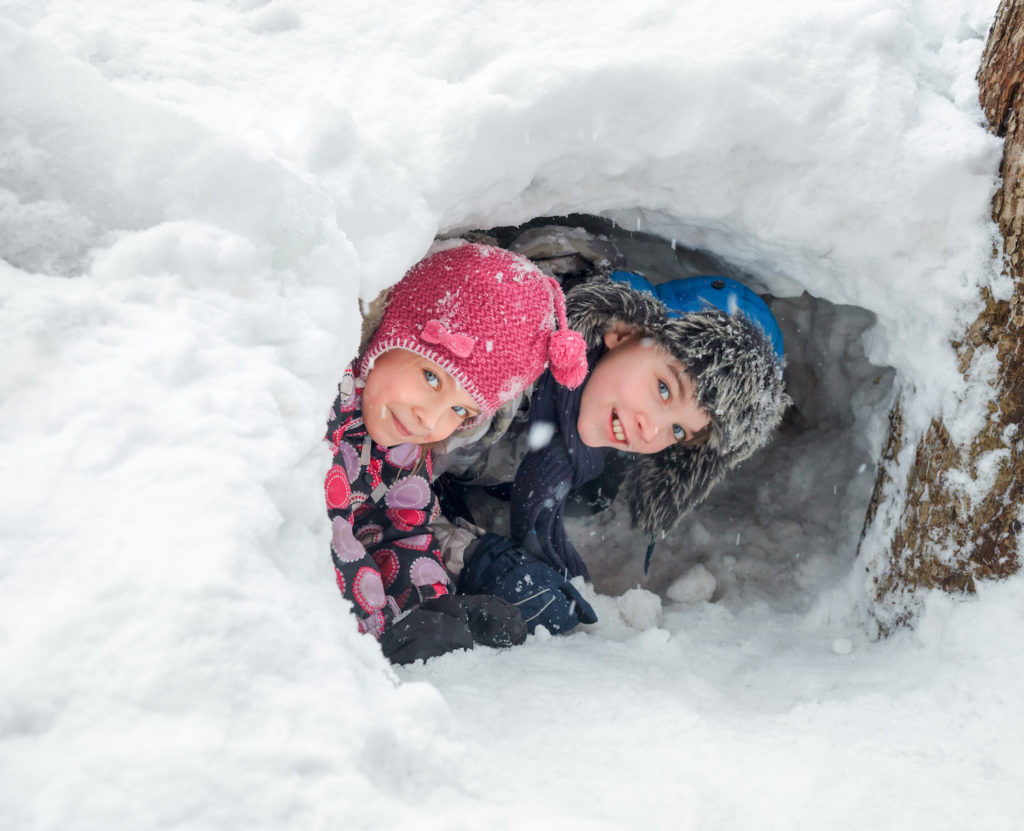 Even though the first day of spring will soon be within sight, kids from across Maine are taking advantage of everything winter has to offer – from skiing to sledding to snowball fights. Fresh air and outdoor activities are important for kids' health, wellbeing, and development – not only does getting outdoors relieve stress (important in these pandemic times), but playing outside can nurture kids' imaginations and even support their immune systems. But sometimes getting them outdoors is easier said than done. If you're looking for some easy and fun outdoor activities, we're sharing some favorites below. And don't forget, when it's time to come indoors and warm up, these 5 fun snow day craft projects will keep your kiddos entertained!
Build with Snow "Bricks"
For those of you with plenty of snow on the ground, now is the perfect time to build a snow fort! But not just any snow fort! If you have extra food storage containers lying around, hand a few to your child when they head outside for them to use as molds for snow bricks (beach pails also work well). Pack the container with snow and turn out the "brick" to use to build the fort. For more tips on how to build the ultimate snow fort, check out this article from Popular Mechanics!
Track Some Animals
Freshly fallen snow isn't just fun for sledding, it's a great way to see who's been out and about – and we're not talking about your neighbors. Fresh snowfall can reveal the tracks of animals we might not otherwise get to see – like coyotes, foxes, deer, rabbits, and even moose! Print out a few copies of our animal tracks worksheet to keep on hand, and on a crisp winter morning head outside with your kids to discover who's been walking through your yard.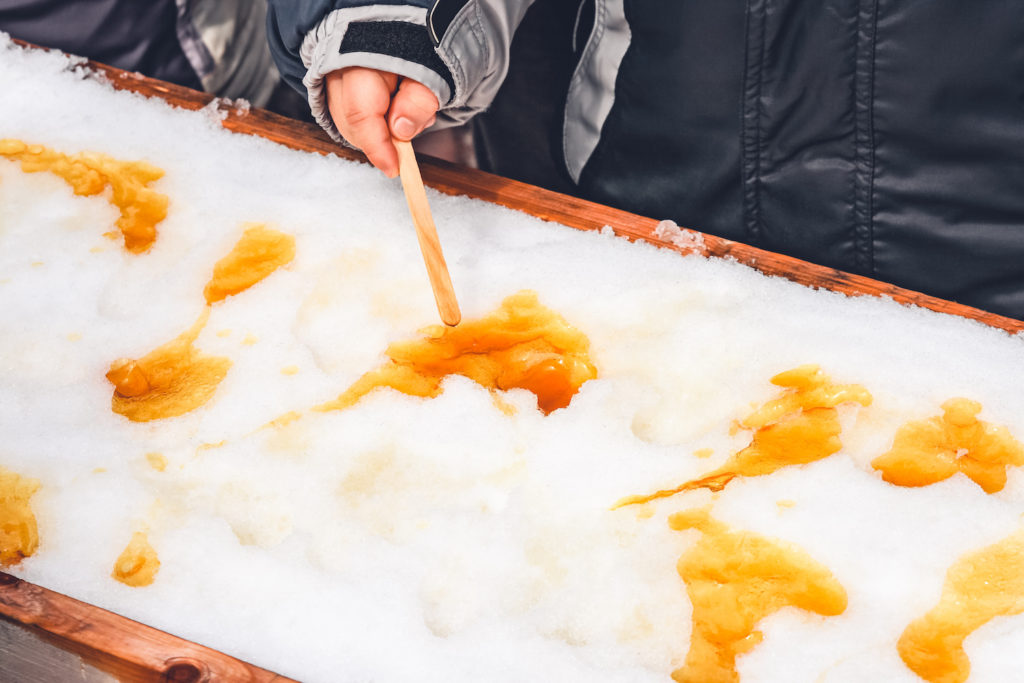 Make Maple Candy
New Englanders have been making maple candy – or sugar on snow – for generations and it's a top-ten childhood memory for many. If you have very fresh snow outside, it's a simple activity that can delight and engage kids – just be sure your snow is super clean and fresh! Follow these instructions for making true maple candy, or simply pour a little maple syrup into snow, allow it to freeze, and enjoy!
Frozen "Sun-catchers"
Frozen sun-catchers are an easy and fun activity nearly anyone can take part in, as long as the temperature is below freezing overnight. You'll need water, paper plates, and materials from nature – like leaves, small pinecones, and interesting sticks. To make an ice sun-catcher, on an outdoor surface, pour a little water onto a paper plate – enough to cover the entire surface of the plate, then add leaves and other natural bits to the water. Let it freeze overnight, and then pop out the ice in the morning! Read more about frozen sun-catchers and how to make them here.
And don't forget the simple joy of a Maine winter walk! Take nature walks with your kids and try your hand at birding, bundle up and walk along a beach and look for shells, or take some sidewalk chalk outside and add some color to the bare sidewalks or your driveway!