BACK
Screen-Free Activities to Relieve Back-to-School Blues
September 1, 2023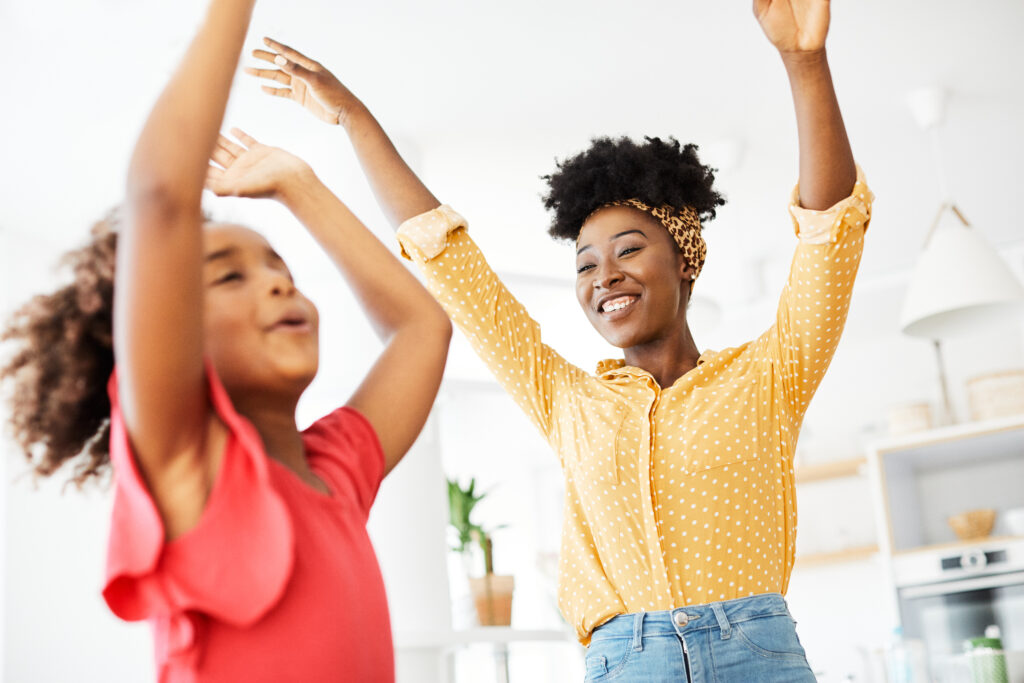 Back to school season can be stressful for both kids and parents. For kids, they have the anticipation of new classrooms and teachers, reuniting with friends, and the pressures of homework and extracurriculars on their minds. Parents have all this and more. Safe to say, September is a month of change for the entire family that can bring with it a lot of pressure. But there are plenty of (screen free) ways to counteract the stress! Below we're sharing some of our favorites.
Get outside
Fresh air is always a good idea, especially if you or your child are feeling overwhelmed. Opt for a calming walk in the woods or your local park, and take the time to notice the little things with all five senses. You might see squirrels gathering acorns and the first changing leaves of fall; maybe you can smell woodsmoke in the air; your child might hear different bird calls. Taking the time to breathe in fresh air and appreciate the natural world is a great way to de-stress!
Do some stretching
Long days of working in the office and sitting at a school desk can make anyone feel sluggish. Shake out the stiffness with some stretching. Put on some calming music and stretch with your kiddo. You could strike some yoga poses, flow with the beat of the music, or pretend you're in gym class – however you stretch, you're sure to feel better afterwards. If you need some inspiration, check out this simple "Brain Break" stretching routine!
Let's dance
Some days you need to move a little… MORE. If you need to shake off the day, put on your child's favorite upbeat song, playlist, or album and dance. it. out. Dancing is a fun and energetic way to let off steam, get a smile on your face, and transition from work/school mode to being at home with family. It's hard to keep from smiling during an impromptu dance party!
Browse the library
Libraries offer a quiet respite from the busy world, they offer the perfect environment for daydreaming while searching for a few books to read. A trip to your local library offers the opportunity for your child to browse books that aren't required reading and it could even inspire you, too. Talk about the kind of book you're looking for, and ask your child what sort of book they'd like to read. If you need help or inspiration, your librarian can help! While you're there, print out some of our free activities!
Journal it out
Sometimes kids just need some quiet time to process and chill out from the day. You may consider giving your child a journal where they can write down their thoughts and feelings during this quiet time. Journals are a wonderful tool to help kids work through their emotions and write about their day.