BACK
Summer Recipes to Make With Kids
August 17, 2023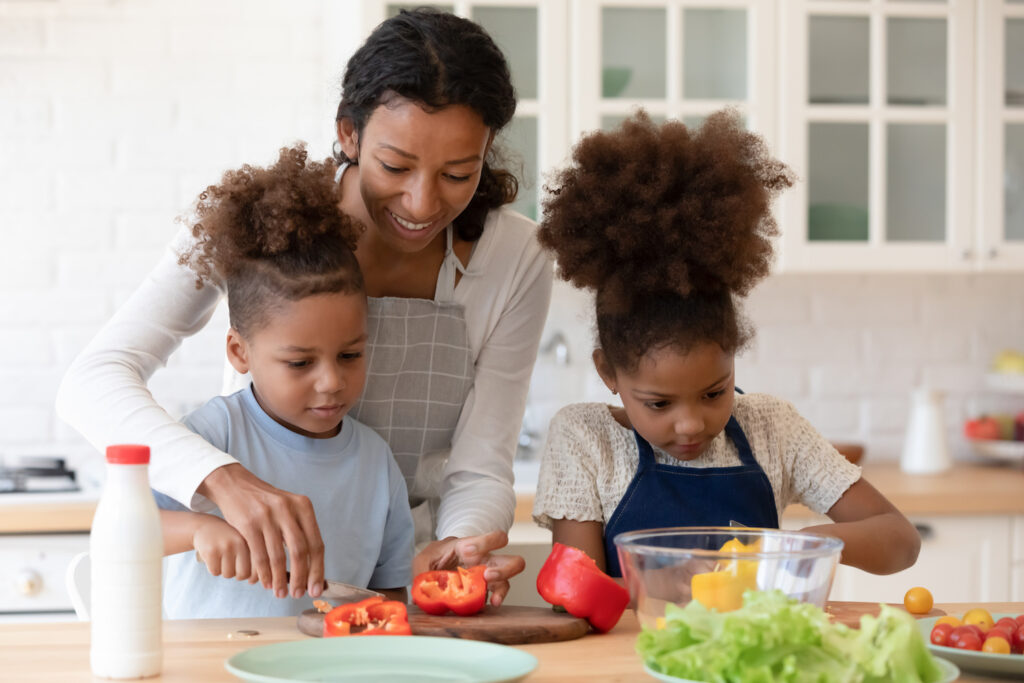 Cooking with kids encourages confidence and independence. When children are involved, they learn how to care for themselves through practice. Plus, studies show that when kids take part in preparing meals, they're more likely to try and enjoy new foods and flavors. It's true! And what could be better than something that curbs pickiness? While the summer heat is often a deterrent to turning on the stove, it's a great time to make no-bake/no-heat recipes with kids. Today, we're sharing four recipes that are perfect for encouraging kids to get involved in the kitchen. Pick one below and make it this weekend!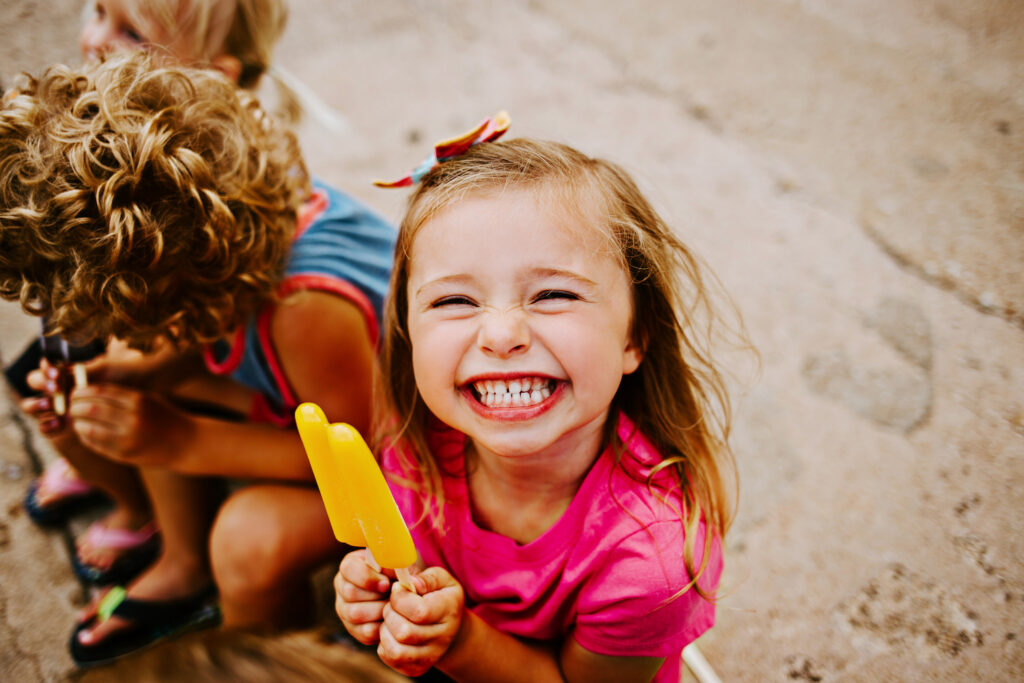 Yogurt Popsicles
Yogurt popsicles are one of the easiest summer recipes to make with kids of any age – plus, you can easily change up the flavor by swapping out the fruit and yogurt you use! 
To make them you'll need:
12 oz. plain greek yogurt
2 cups of fruit (like strawberries, blueberries, mango, or mixed berries – frozen is fine)
¼ cup of maple syrup or honey
1 tsp vanilla extract
Splash of whole milk or cream
1. Blend all ingredients in a blender or food processor until combined and the fruit is smooth
2. Divide the mixture between reusable popsicle molds or small paper cups. Add the included holders or wood popsicle sticks to the molds/cups.
3. Freeze for at least 4 hours or overnight. Enjoy!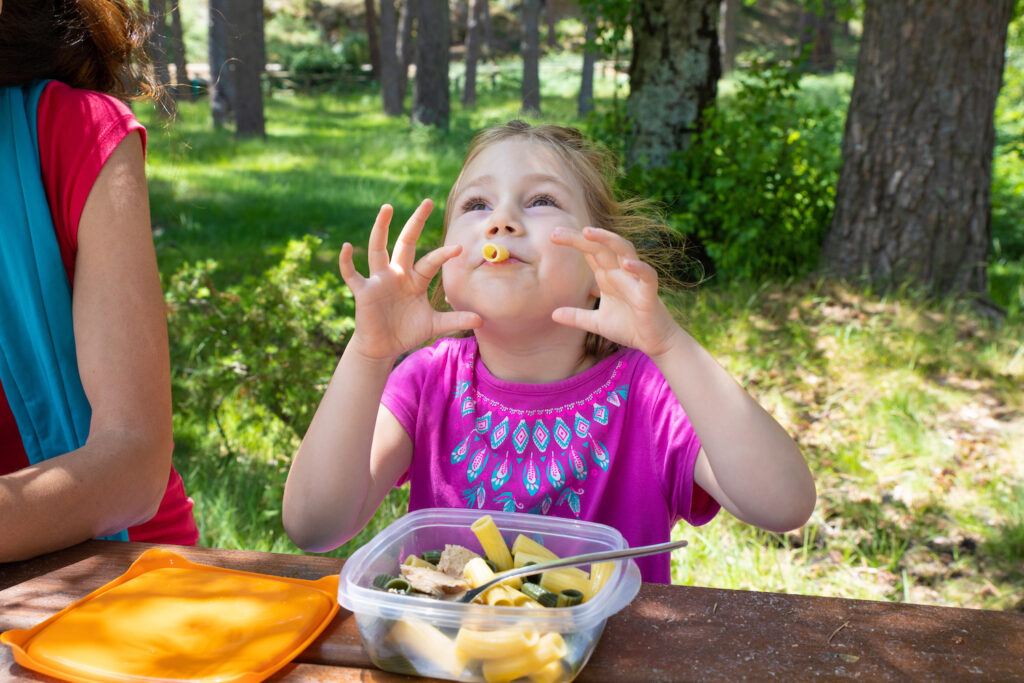 Pasta Salad
There are so many fun pasta shapes out there – from bowties to wagon wheels – get kids involved by having them pick a shape, then choose their favorite veggies to add in. 
To make it you'll need:
1 cup of uncooked pasta
2 cups of chopped veggies (such as ¼ cup fresh peas; ¼ cup chopped carrot, ½ cucumber, chopped; ½ red bell pepper, chopped; ¼ cup fresh corn kernels)
3 TBSP dressing (1 TBSP olive oil, 2 TBSP lemon juice, pinch of salt)
1. Cook the pasta until just done, about 10 minutes. When done, drain the pasta and rinse with cold water.
2. Toss the pasta together with the chopped veggies.
3. Mix together the dressing ingredients and toss with the pasta salad. Enjoy!
Top with grated parmesan cheese, if desired.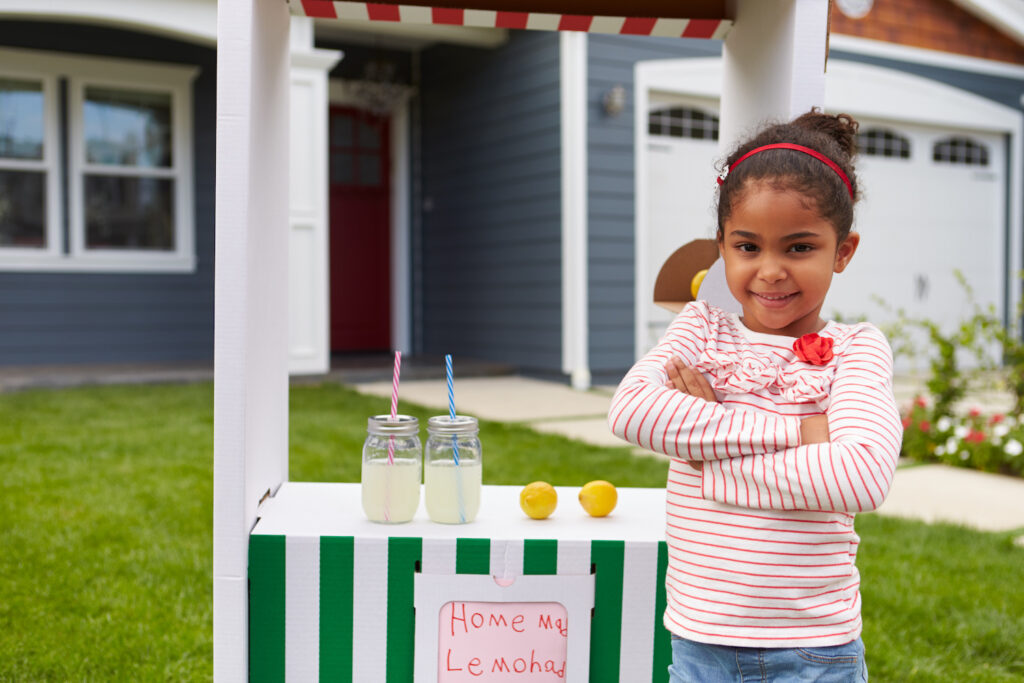 Easy Lemonade
Lemonade is a summer staple for families and lemonade stand-minded children alike. Whether you simply want to cool off or your child has dreams of starting a thriving lemonade business, this classic summer cooler is the perfect recipe to make with kids.
To make it you'll need:
1 ½ cups lemon juice (bottled is fine or use fresh-squeezed)
5 cups of water
1 ½ cups of sugar
Lemon slices & mint, for garnish
Ice
1. In a large pitcher, combine the lemon juice, water, and sugar and stir until the sugar is dissolved. Add ice.
2. Garnish with lemon slices and mint leaves, if desired. Enjoy!